Precision Garage Door Service & Repair
Lynnwood Area
Read what people are saying in the Lynnwood Area
29 reviews, Averaging 5 Stars!





425-230-0192
Here at Precision Garage Door of Seattle, we work hard to maintain a high standard of quality in our business - with our team, our products, and our service. We live where our customers live in the Lynnwood Area and consider it a privilege to help make homes beautiful, secure, comfortable and convenient. Give us a call, and we'll take good care of you, too!





Date: 11/14/2019
Broken Garage Door Spring Repair
Lynnwood, WA
The spring wasn't broken. The door Was painted shut and when opened The door it strained to open. The frame was bent.
- Bonnie Kwolek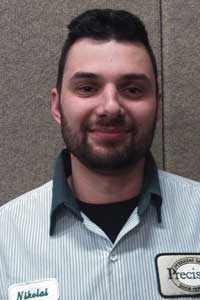 Service Provided:
Broken Garage Door Spring Repair





Date: 11/11/2019
Garage Door Install
Lynnwood, WA
Nikolai was pleasant, professional, removed & replaced with your new door, I'm a happy customer who will recommend your company if the opportunity arises.
- Ron Peluso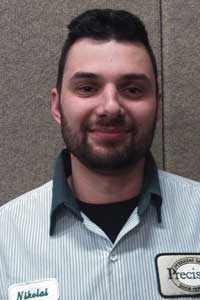 Service Provided:
Garage Door Install
Product:
Garage Door





Date: 11/8/2019

Lynnwood, WA
I was very impressed with your representative's customer-friendly skills and professional attitude.
- Jesse Jensen





Date: 11/7/2019

LYNNWOOD, WA
Nicely done, arrived on time as scheduled, called ahead. Reviewed the problem and we settled on the solution / price. Work completed in a timely manner and clean up was done very nicely, tested and programmed remotes, tested door, demonstrated emergency opening remote programming. Courteous, patient and professional. Thanks!
- Craig Wilson
Product:
Garage door motor and tune up!





Date: 11/6/2019

Lynnwood, WA
JP was very professional, very friendly, cleaned up after himself. Had a great talk while he was working. Very nice guy A+++
- Ilya Ivanov





Date: 11/5/2019

Lynnwood, WA
He was very professional. He assessed the problem and gave us the best possible solutions. Was quick and efficient.
- Robert Tiegs





Date: 11/2/2019

Lynnwood, WA
Sean was great today, very efficient and explained the whole process which was great. I've always been a fan of you guys and will keep using you in the future
- David Moll





Date: 10/31/2019

LYNNWOOD, WA
Great and quick service respond. Repair work went great , had my door back in operational mode within 35 minutes on site. Great job. Could not have gotten a better Precision service tech, thanks. Would use again. Thanks
- Jim McCray





Date: 10/29/2019

Lynnwood, WA
Estimators and Service people were always prompt, clean, polite and efficient. I am very pleased
- Cheri Haderlie
Lynnwood Area Average Rating





29 Total Reviews
5 Stars

29 (100%)
4 Stars

0 (0%)
3 Stars

0 (0%)
2 Stars

0 (0%)
1 Stars

0 (0%)