Precision Garage Doors
Serving the Greater Seattle Area Including Olympia
Seattle Garage Door Replacement & Installation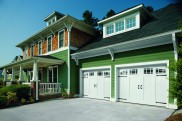 Precision Garage Door of Seattle is a premier garage door replacement and repair company based in the Seattle area. We serve all who live near Puget Sound. We love the unique characteristics this area embraces and we enjoy helping our clients determine which garage door type is best for their needs, style, and budget. From materials to style, to garage door installation, we will walk you through the entire process.
Beautiful Garage Door Replacements
Is your garage door looking old and worn down? Are you looking for an easy way to improve the exterior appearance of your home? Precision Garage Door of Seattle has the perfect solution! We are a well-known garage door retailer and installation specialist. We offer a variety of new garage door styles, colors, and materials to choose from. One of our technicians can show you pictures of our past projects and help you determine which style is best for your budget and your needs. Our options are affordable and we are confident they will satisfy your desire to have a beautiful garage door.
Choose Your Material
Steel: The most popular type of garage door is heavy-duty steel. It's a popular choice because it is durable, reliable, and is offered in many styles. Steel doors are very low maintenance and the material can be painted to match the home exterior. You can choose from a single-layer, double-layer, or triple-layer garage door. As you can probably guess, a triple-layer door is tough, energy efficient, and reduces noise.



Anodized aluminum and glass: These doors provide a clean and modern look. They also have excellent maintenance qualities and stand up well in harsh environments.
Custom wood: Custom wood doors are a popular option because natural wood is undeniably attractive. Custom doors are made in a variety of styles. Hemlock, cedar, and mahogany are the most common types of wood used to construct these doors. A more expensive option, wood doors are a great choice because you will enjoy the beauty every time you see it.
Vinyl: Vinyl garage doors are more expensive than steel and we rarely recommend these doors because they don't come in many styles and cannot be painted.
Fiberglass: Fiberglass is another material option available to you when you work with us. These doors are lightweight, almost maintenance free, and resistant to salt-air. This is a good choice in ocean climates.
Choose Your Style
There is no wrong or right answer when you are choosing a garage door. It all comes down to your personal preference. Our company is a large garage door reseller and we offer our clients many options for style, color, and materials.
Raised-panel doors: This is the most popular style in society today. Panels can be raised, elongated, flattered or flush. You can add windows and glass to the top to make it truly stand out.
Recessed-panel doors: This is probably the type of door you had growing up. The retro look is coming back, so if you would like to see an updated version, just ask!
Flush-panel doors: These doors have flat, slightly textured sections. They don't draw too much attention to the door itself because it usually blends with the surrounding area.
Carriage house doors: These doors are very beautiful. They transform the look of your home. This style is available in almost every material we listed above.
Architectural doors: If your home is one of a kind, you will need a special garage door to complement the look. View our gallery to see pictures of our architectural, glass, and other custom doors.
Start working on your garage door transformation today. Call Precision Garage Door of Seattle to discuss your options and consult with our specialist about your new garage door!
How Precision Garage Doors can help you!
Evenings & Weekends Available
All Calls Answered By Live Operator 24/7
All Major Brands
Same Day Service
All Major Credit Cards
Broken garage door Cables
Broken garage door springs
Off Track Doors
Sections Replacement
Garage Door Safety
Openers & Accessories
Torsion springs
Broken or bent rollers
Bent, misaligned, or rusted track
Replacement of sections or panels
Hardware overhauls
Noisy door silencing
At Precision Garage Door Service of Seattle, we want your business and are willing to work hard to earn it. Proudly serving you in all of Western Washington with Clients in Seattle, Bellevue, Olympia, Everett, Tacoma, Mercer Island, Kirkland, Renton, Redmond, Kenmore, Bothell, Woodinville, Edmonds, Sammamish, Lynnwood, Issaquah, Kent, Snohomish, Federal Way, Puyallup, Lakewood, Marysville, DuPont, Stanwood, Arlington and Lacey
Studies show replacing a garage door has a high return on investment for homeowners. Whether you are preparing to sell your home in Seattle or not, a garage door can also set your home apart from others in the neighborhood. Does your garage door match the style of your home?

View Financing Options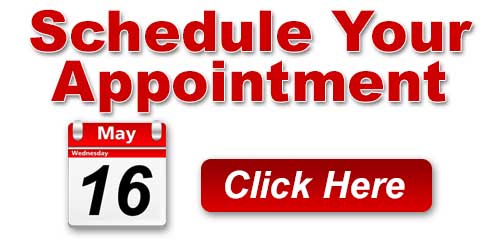 Precision's Average Rating





8721 Total Reviews
COVID-19 Update
Click Here To Learn How Precision Is Keeping Our Customers & Employees Safe.