Your Fall Home Maintenance Checklist

October 1, 2019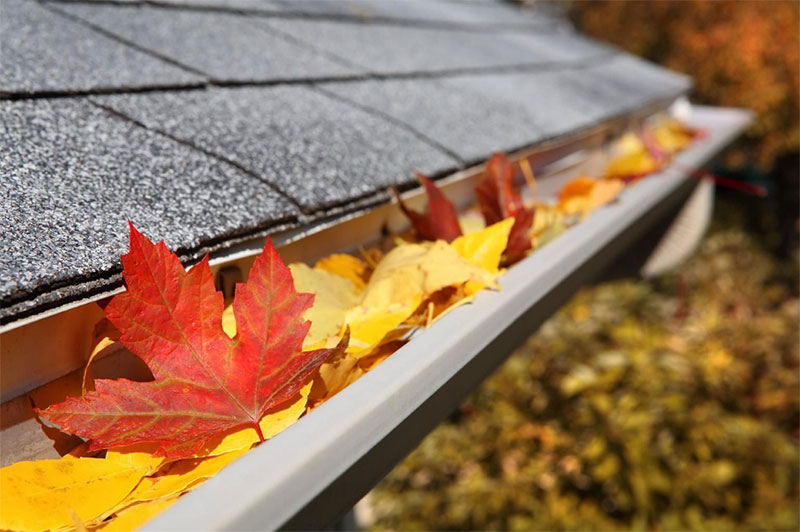 Fall is upon us and so is the time to prepare our house for the changes in weather coming our way. It's the perfect time to take care of a few repairs and maintenance projects before the days get too cold and the snow or ice sets in. To help you out, we have created a quick fall maintenance checklist to prepare your home for the winter months.
Now is the time to install or replace the weather stripping around your house. Make sure to check around the windows, doors, attics, and around your garage door in order to prevent drafts and keep the warm air from escaping. Not only does this make your home more comfortable in the winter but it saves you money by lowering your energy bill.
Once it's clear that most of the leaves around your home have fallen, take the time to clean out your gutters and downspouts. Clogged gutters can collect water, lead to wood rot, pest infestations, and when the temperature gets cold enough, ice blocks which lead to damage that might need expensive repairs. You can prevent a lot of damage by making sure your gutters are clear before the winter months arrive.
Drain garden hoses from around the outside of your house and put them away for winter. Water can back up in hoses left out in the winter, even as far back as the plumbing and if temperatures reach freezing, the water can freeze, expand, and crack pipes or faucets. It's always best to play it safe and keep your hoses stored away until the spring. And make sure to turn off any water lines leading to exterior faucets around your house to prevent leaks and freezing there as well.
If your house has a heating system, it is always a good idea to schedule a maintenance check to make sure it is running properly for the coming season. You can also have your filters replaced as well to make sure that the warm air being pumped into your home isn't spreading dust and such that will irritate you and your family. If you use a fireplace, have your chimney cleaned and inspected to prevent any dangerous accidents during the winter.
Towards the end of fall, make sure to rake up all the leaves that have made their way onto your property, especially if you care about having a beautiful, blooming garden in the spring. All those leaves can actually inhibit growrh in the spring. For an added safety measure, make sure to check out any trees that you have in your yard or around your home. If there are any dangerously close to powerlines or to your roof, it might be worth trimming them. If they collect enough ice and show, they can break and cause serious damage.
Before winter, make sure to call the professionals at Precision Door Service of Seattle to perform a maintenance inspection of your garage door and opener. We will make sure it is cleaned, lubricated, and in perfect order in time for the winter months. We will also replace the weather stripping around your garage door to prevent energy loss and damage to your door should moisture freeze around your garage door. Contact us today to schedule a maintenance appointment!
Repair or Replace?
As the largest moving part in your home, the safe, secure, and efficient operation of your garage door is essential.
Repair
When your garage door opener stops working properly, it can often be repaired without too much problem and repair is typically a less expensive option than replacing your unit. We often recommend repair over replacement for this reason.
Replace
There are times when replacement is your best option:
If your opener is more than 15 years old we recommend replacement to improve the safe operation of your door. Note: Federal Regulations (UL 325) were updated in 1993 making garage door openers safer.
If we have safety concerns with a specific Brand or the manufacturer has been successfully sued for safety defects, we will not repair that model.
If there are no photo electric safety eyes present on your system, we will not be able to repair the unit.
If the brand no longer exists, parts will be unavailable & replacing your opener is usually the only option.
Warranty
At Precision Garage Door Service of Puget Sound, we take pride in our work and our reputation. That's why we back everything we do with an outstanding warranty.
Questions
Give us a call, we're happy to answer any of your questions.