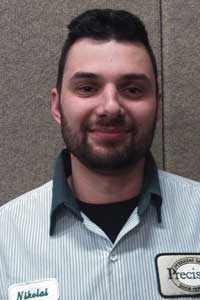 Nikolai Bauer

Precision Garage Doors Technician
Nikolai Bauer
has received
12
reviews, averaging
4.92
stars!










Date: 1/11/2020
Garage Door Install
Tacoma, WA
100% professional, proficient and friendly. Willing to answer all questions and explain the what's and why's during the entire installation of the new garage door. Chris T from sales and Daniel the installer were wonderful. A big thank you to these two gentlemen !!!
- John Germain





Date: 1/2/2020
Garage Door Install
Vashon, WA
Extremely pleased with this company and their representatives. Mom's garage door separated and came off track on Christmas Eve. I called on the afternoon of the 26th and they were there on the 28th to repair. Ended up with a new door a week later (great job Nik!). Customer service is excellent....friendly and helpful.
- Kay Westphal





Date: 12/14/2019
Broken Garage Door Spring Repair
Edmonds, WA
I decided to replace my old garage door after contacting Precision to make a repair to my garage door opener. They were very professional and honest. They didn't try to sell me more than I needed for my situation. The door was installed quickly and works very well. I also ordered a keypad for my opener and they installed that for me. Everything is working well now!
- Wendy Kondo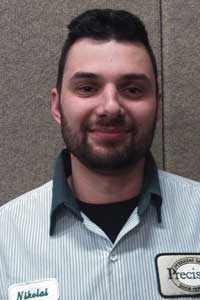 Service Provided:
Broken Garage Door Spring Repair
Product:
Garage Door





Date: 12/13/2019
Broken Garage Door Spring Repair
Seattle, WA
Nice work. Thanks
- Jim Catalano





Date: 12/6/2019
Broken Garage Door Spring Repair
Lynnwood, WA
Today I got a new garage door from you as mine could not be fixed very well. The work was done quite well
- Luann Cunningham





Date: 12/4/2019
Garage Door Install
Tacoma, WA
Dan was my installer. Very nice and quick install. Made sure all remotes worked for opener. Oh yeah, they also called with an earlier install date. Very nice and thank you precision door. Will use again when needed and highly recommend to others.
- William Small





Date: 11/28/2019
Garage Door Install
Seattle, WA
Did a great job! Would use again for sure.
- Steve Nagel





Date: 11/27/2019
Broken Garage Door Spring Repair
Bothell, WA
Nice workmanship!
- Mary Hunter





Date: 11/14/2019
Broken Garage Door Spring Repair
Lynnwood, WA
The spring wasn't broken. The door Was painted shut and when opened The door it strained to open. The frame was bent.
- Bonnie Kwolek





Date: 11/11/2019
Garage Door Install
Lynnwood, WA
Nikolai was pleasant, professional, removed & replaced with your new door, I'm a happy customer who will recommend your company if the opportunity arises.
- Ron Peluso





Date: 11/8/2019
Garage Door Install
Bellevue, WA
Nikolai did a great job in professional installing my garage door. He was very thorough in explaining to me how to use the overhead features. My sales person Chris Thoennes did a great job also on the sales end, but I was disappointed in his follow through in not writing down on the paperwork as needed that I needed to jack shaft motors. I also was not told that I needed to electrical outlets on each end of my garage door. These 2 missed portions of the process were disappointing as the first tech was not able to complete the job due to insufficient paperwork that didn't include the proper parts. The only other disappointing part of the process was that the 2nd garage door opener did not work & I was told by the installer that another tech will need to come out to program a new remote. I also have questions about the Precision Door warranty that Chris promised. He initially sold me Precision Door branded equipment, but it was changed to Liftmaster. When asked after the installation of the warranty was still in place, the tech was not certain on if it was due to the LiftMaster parts installed.
- Willie Wynn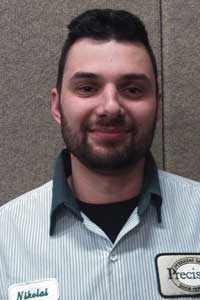 Service Provided:
Garage Door Install
Product:
Garage Doors





Date: 10/29/2019

Lynnwood, WA
Estimators and Service people were always prompt, clean, polite and efficient. I am very pleased
- Cheri Haderlie