Industrial Garage Doors For The Home

April 10, 2016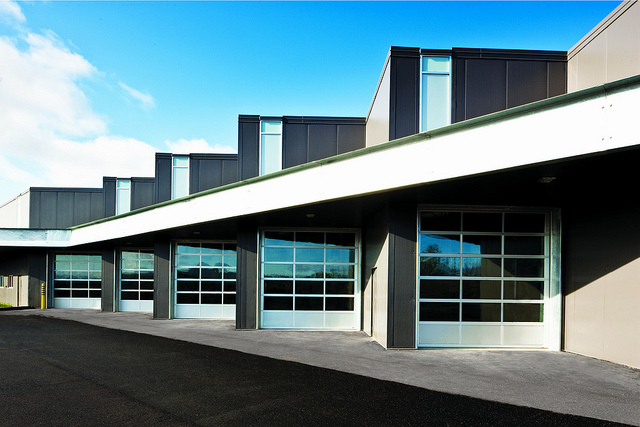 Seattle is beautiful. And were not just talking regular beautiful here, Seattle is on an entirely different level of beautiful. It is impossible to turn your head in this city without encountering something spectacular. The last thing anyone who is lucky enough to live in the pacific northwest wants to do is restrict any of their view. A new trend that fully embraces this mentality, and seems to be really taking off in home design circles, is the use of garage doors for interior spaces beyond the actual garage. They can seriously expand your view and open without any obstructions, seamlessly melding the outdoors with the indoors. †With a cool, modern, industrial look and an unmatched ability to open up a space, it's pretty obvious why this trend is taking off. If you're considering taking the plunge, here are a couple tips and considerations to get you off the ground.
Types of Doors
Glass- Not just any garage door will do for an interior space. The obvious choice when your goal is to showcase a beautiful view, is glass. Glass garage doors, in unconventional applications, make a serious statement. The glass in the doors is generally tempered and tamper resistant. And, if privacy is a concern, they can be frosted or tinted to still allow for a diffused view and plenty of natural light. The panels can be framed in any material to suit your style, from wood to metal and they can also be treated to minimize thermal heat gain.
Aluminum or Steel- When you want a bit more control over the openness of your space, the industrial look of aluminum or steel is great when closed, but can still be fully opened to the outdoors. An added benefit to a solid door is their additional insulation. Metal doors can take on many different looks, from raw and unfinished to painted, they can easy fit with most modern design styles.
Operation
For smaller doors, a manual lift is doable, but not really the most convenient. If you're using the door somewhat regularly, you may want to consider an automatic opener. This doesn't mean you will have to hand an ugly bulky motor overhead! They can easily be mounted on a wall and dressed down to blend in, but it will still need to go somewhere. A great compromise between these two options is the chain hoist. Much simpler to operate than the conventional manual door but with a cool chain instead of a large motor. And no need to remember where you put the remote.
Track
Second to the incredible view, the next most prominent element of an interior garage door, that can be a bit of a concern, is the inclusion of a overhead door track in your home. There are a couple different ways garage doors can function and be installed. Taking into account your headroom (or lack thereof) and personal aesthetic preferences, it can be a fairly simple decision or a bit more complicated. In the most basic sense, garage doors can either be sectional or solid and the track can be hung horizontally overhead or vertically against the wall above the egress.
Sectional vs. Single Panel
The single panel garage door could be considered a bit antiquated these days and, in all honestly, it's for good reason. They are not the most convenient design, requiring quite a bit of additional clearance both inside and out and can be heavy and straining on automated motors when stacked horizontally. There are really only two reasons a door of this type would be a consideration -- it's purely a style choice or you will be raising your door vertically. The latter we will cover in a bit. †For a horizontal single panel, the track system will be a bit different, and like said before, you will need to account for the additional clearance needed for the door's swing. But it does create a kind of awning when opened which can be really nice if your door will be in a very sunny area.
The sectional door does not require any outside clearance to be opened. The individual sections are hinged together allowing them to roll straight up and back. Each individual panel is connected to the track which increases the doors durability and takes stress off the motor. Today's sectional garage doors can be designed in many ways, even to mimic a solid door. These doors can be lifted and stacked both horizontally and vertically.
Vertical vs. Horizontal Tracks
Not everyone will ultimately have an option as to the installation of their door tracks. For the most part, if your space has very high ceilings, raising your door vertically is the preferred method. Lifting your door up against the wall has it's perks. For one you will not need to worry about disrupting lighting or any other functional element that could be on your ceilings.
As horizontal tracks are concerned, most manufacturer's have different clearance specifications you will need to consider, but in general most things can be customised if need be. This is the application where the door track will be most prominent. Left raw, the metal has a modern, industrial look, but it can also be painted or powder coated to match your home's trim.
Insulation
Of all the attractive benefits that can come with an interior garage door, there are a couple issues that can be deal breakers. Aside from proper clearance and installation space, insulation can get a bit tricky. Both heat and water need to be considered when installing your door, over and above what you would do for the average garage door. Luckily, most doors on the market these days have the option of excellent insulation against the weather, but you will need to pay close attention to any air leakage from the bottom of the door and between the joints of a sectional door. Heavy duty gaskets and interlocking panels with go a long way in keeping your space sealed up tight.
Choosing to install an interior garage door is a major decision with dozens of facets to consider. To ensure both a beautiful addition to your home as well as a highly functional and efficient installation, it is pivotal to choose a respectable, experience garage door professional to guide you through. Please consider giving our professional technicians at Precision Door Seattle a call anytime to further discuss any or all of your ideas.

View Financing Options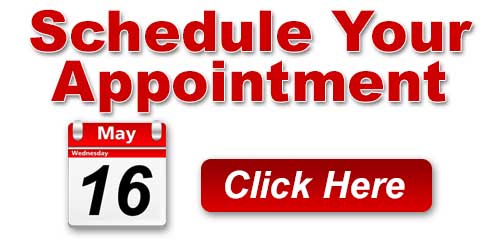 Precision's Average Rating





8721 Total Reviews
COVID-19 Update
Click Here To Learn How Precision Is Keeping Our Customers & Employees Safe.