How to Use Your Phone to Open Your Garage

February 24, 2016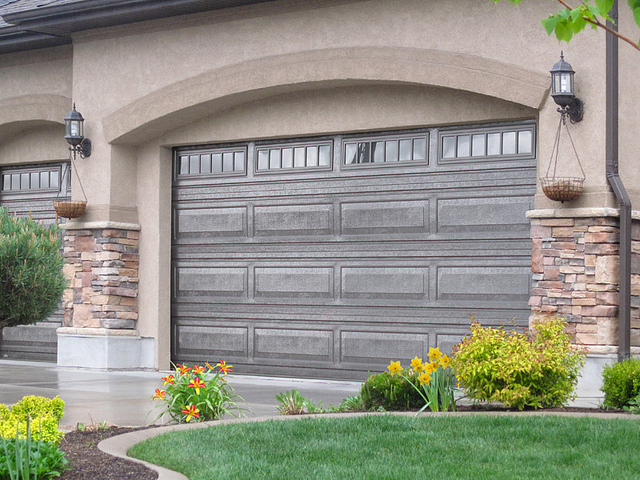 Long gone are the days when your phone was simply a device to make calls. That little gadget you carry around in your pocket is capable of so much more. And, yes, more than just checking your email or taking another picture of your beautiful children. Today your phone can be set up as a music player, a remote for your TV, a GPS, just about anything you can think up. One seriously convenient utilization that can significantly simplify your everyday life is using your phone as a garage door opener. No more worrying about losing your remote or dead batteries. No more making sure you have a remote in every car or getting stuck outside when you aren't in your own car. And we all know kids usually take better care of their phones than their house key. Why didn't we think of this sooner!
There are a couple options out there that can seem a somewhat complicated, so we thought we'd at least give you a little head start and simplify things a bit.
Some major garage door opener brands are now being made with the ability to be controlled via wifi, which is the easiest method. All you'll need to install is an app on your phone. This is a perfect option if you are looking to upgrade your current system.
When buying a whole new garage door opener isn't exactly in the budget, you can find kits that will easily allow you set up mobile control on just about any opener. Some will allow for long distance control. This gives you the ability to open the door for a delivery person or guest or just to ensure the doors closed if you forget. These generally need to be connected to your home's internet.
Some kits are designed to work more close range, not unlike the classic remote open system. These are generally controlled via bluetooth. They are somewhat more simple to set up and little more affordable. There are also some systems out there that are proximity based. The door will open when it senses your phone in range and will close as your leave. Never worry about leaving your door open again!

As with most home upgrades, it's your needs that will determine the direction to take. If you're still not sure what method would be best for you and your family, we'd be happy to help! From Precision Door Seattle, here for all of your garage door needs.
Repair or Replace?
As the largest moving part in your home, the safe, secure, and efficient operation of your garage door is essential.
Repair
When your garage door opener stops working properly, it can often be repaired without too much problem and repair is typically a less expensive option than replacing your unit. We often recommend repair over replacement for this reason.
Replace
There are times when replacement is your best option:
If your opener is more than 15 years old we recommend replacement to improve the safe operation of your door. Note: Federal Regulations (UL 325) were updated in 1993 making garage door openers safer.
If we have safety concerns with a specific Brand or the manufacturer has been successfully sued for safety defects, we will not repair that model.
If there are no photo electric safety eyes present on your system, we will not be able to repair the unit.
If the brand no longer exists, parts will be unavailable & replacing your opener is usually the only option.
Warranty
At Precision Garage Door Service of Puget Sound, we take pride in our work and our reputation. That's why we back everything we do with an outstanding warranty.
Questions
Give us a call, we're happy to answer any of your questions.