How to Prepare for a Home Inspection

October 14, 2016
If you are looking to buy or sell a home, you probably know by now that an important part of the process is having the home professionally inspected to make sure you are getting your money's worth in the home. The inspector will come to the house and spend several hours checking out every inch of the home, not necessarily to make sure that everything is perfect but to be sure that the house is perfectly safe and functions normally. So we figured we would help out our homeowners by giving you a guide for how to prepare your home for inspection and what the inspector will be looking for.
For the exterior of the home, the roof and all roof structures need to be functional and accessible, like the chimney, any vents, rain gutters, skylights, etc. This also include all parts of the house that are outside like patios and decks, fence, driveways, railing, steps, outdoor lighting, electrical outlets, and such. Make sure that everything is working correctly, is properly attached with finishing and caulk, and double check that the foundation of your home is not in any dangerou at all from drainage and surrounding landscapes.
Everything inside your home will be looked at as well, including floors, walls, ceilings, all stairs and railings, doors and windows, cabinets, closets, and so on. And if you have an attic or basement, this will have to be inspected as well. Every door will be opened, everything that goes up or down or opens and closes will have to be tested. This also includes the systems in the houses like ventilation, heating and air condition, water and electricity, all plumbing, and any security features, such as the fire alarm.
To get the house ready for the inspection, we would recommend testing all of the things mentioned above and cleaning every inch of your home. You can save yourself time and money by taking care of things yourself before the inspector has to get involved, like repairing and replacing anything that is missing or has been damaged, like broken windows, leaky faucets, running toilets, missing door knobs, or broken locks. Make sure there are no electrical problems in the house and make sure all switches and bulbs work. And make sure that everything opens and closes smoothly by oiling hinges and tightening loose parts.
Clean all the carpets and floors in the house, dust everything, and scrub down any places that could collect mold or mildew, even in places like the attic or basement. Clean out all gutters and make the house look as nice as possible, inside and out, with paint, wood staining, clean windows, clean the landscape and driveway, and so on.
And when the day comes for the inspector to arrive, prepare the house to make his or her job as quick and easy as possible, by making everything easily accessible. For example, empty the cabinets under the sinks in the kitchen and bathroom so that the plumbing can be easily inspected and provide access to the heater, air conditioner, electrical panels, breaker boxes and more. This also includes providing easy access to all parts of your home including the attic, any crawl spaces, the garage, and the basement.
And lastly, you should plan for your family to be out of the house for a few hours so that no one is in the way of the inspector. Leave the keys and any controls that the inspector will need to operate things and any documents for repairs, remodeling, and such. With the house properly prepared, the inspector will be able to do his or her job efficiently and will appreciate the help in getting the job done quickly.
From Precision Door, we hope that you have found this information useful. Contact us if you have any questions!

View Financing Options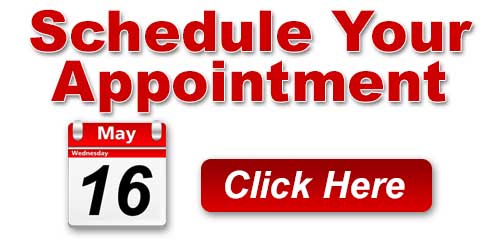 Precision's Average Rating





8721 Total Reviews
COVID-19 Update
Click Here To Learn How Precision Is Keeping Our Customers & Employees Safe.