How Can a Garage Door Be Energy Efficient?

September 27, 2016
If you've looked at our website or that of any other company selling garage doors, you may have come across the term, "energy efficient." We hear that term all the time today, with energy conservation being a high priority for many, especially in their homes. But have you ever wondered how your garage, let alone your garage door, can be energy efficient? Well don't worry if you aren't sure how or why, we are here today to answer that question.
Insulation
First of all, it will be recommended to insulate your garage door, just as you would insulate your house. This is for a number of reasons and all of them help to make sure your garage isn't wasting energy, which wastes money as well.
An insulated garage door will reduce the transfer of air from the outside to the inside of your home, if your garage is attached to your home. Cool or hot air can especially be tricky to keep from escaping when you have a finished room above the garage, so insulation is your first defense against that. You will also save money and reduce your energy use if you live in places with extremes temperature because your heater or AC unit won't have to work so hard at keeping your garage at a comfortable temperature level. Also, an insulated garage door is quieter than one without it and has great soundproofing benefits.
The Perfect Door For You
Now how do you choose the perfect energy efficient garage door? There are two things to keep in mind. The first is the potential for air leakage and how easy it is for the air inside to escape through gaps around your garage door. To prevent this, make sure you get the best quality and best fitting seals, hardware, and weather stripping possible for your garage door. And to make sure you get the best fitting possible, we highly recommend calling a professional to do the job.
The second important factor for a door's energy efficiency is it's "R value." This value is the measure of thermal resistance to heat flow that is used by the construction industry. The value is determined based on the thickness and chemical properties of the insulation used. The higher the R value, the better the insulation.
Different materials used to make your garage door tend to have different amounts of efficiency, including wood, steel, and aluminum. We highly recommend asking the professionals at your local Precision Door location about which material would be best for the temperature ranges of your particular location.
One more thing to keep in mind for insulating your garage door. You can ask for added insulation, with either polystyrene or polyurethane foam. The thicker the foam, the higher the R value is. When shopping for doors and keeping in mind energy efficiency, you have three options, a single layer door, a double layer door, or a triple layer door. Single layer means no insulation, double layer means the door has a standard polystyrene insulation, and a triple layer door comes with the highest insulation value, with a thicker polystyrene or polyurethane layer.
Also, if you have windows in your garage, don't forget that they might need insulating as well! Ask for double or triple glazed windows and look into extra coatings to prevent any heat or cool air from escaping.
Remember saving energy means saving money and is far friendlier to our environment. If you have any more questions or want to start shopping for your energy efficient garage door, call the experts at Precision Door Service today!

View Financing Options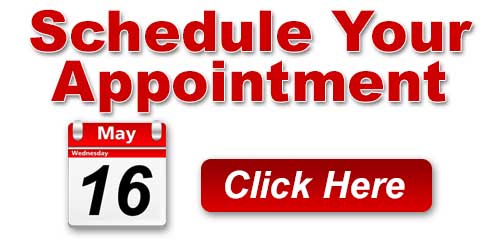 Precision's Average Rating





8721 Total Reviews
COVID-19 Update
Click Here To Learn How Precision Is Keeping Our Customers & Employees Safe.