Bicycle Storage Ideas For Your Garage

April 7, 2016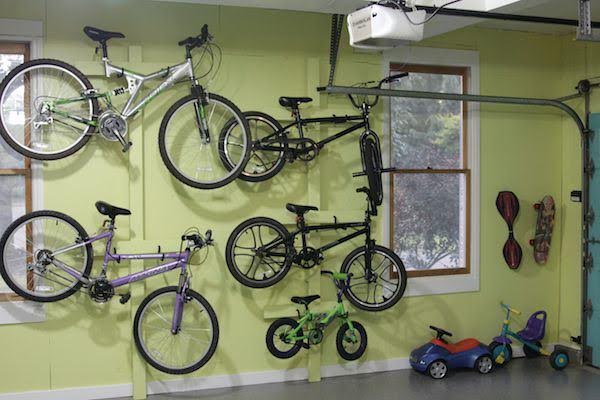 †It's almost summer! Can you feel it? And what says summer more than sending the kids outside to ride their bikes, or losing the car keys for a day and getting around on two wheels! There's nothing quite like feeling the breeze in your hair on a warm summer's day as you bike around town. That being said, it can also be a pain to trip over the kid's bikes strewn all over the place and we've all ran over a bike or two that has been thoughtlessly left in the driveway. So we thought we'd give you a couple garage storage ideas for your bikes that you can either build yourself or buy for a few bucks.
DIY Movable Ceiling Bike Rack
If you've got exposed rafters in your garage this†moveable bike rack†from the Family Handyman is a seriously cheap and functional DIY project. Easy thrown together for under 20 bucks (especially if you have scrap lumber) and in probably †under 20 minutes! Flexible and so simple it's ridiculous.
Cheap and Easy Hanging Wall Rack
When you've got more wall space than ceiling space, it doesn't get any more easy that this quick†DIY rack†from Livewell Network. With just a couple of 2x4s and some screw in hooks you can hang your entire family's bike collection. This idea is especially great for the little ones as you can place their hooks lower to the ground.
Inexpensive Hoist Systems
When you want to get your bikes up off the ground but aren't exactly keen on the idea of lifting it above your head manually, a bike hoist is a miracle invention. For the most part they are incredibly affordable and take up practically no space. You can find them anywhere but check out Amazon for a pretty†good selection.
Vertical DIY Rack
For you handy types (meaning you can use basic power tools), this is quite the easy to use space saver. No heaving your bike overhead †and they still stay nice and neat. Check out this Instructables how-to on building this†sweet rack!
Eye Candy Gravity Rack
If it were legal to marry a bike rack, this would be the one to settle down with for the long haul! While not exactly a step by step guide, maybe you super DIYers can work it out. If not, you can just check out the†pictures†and drool a bit! So Pretty!!
Keeping your garage tidy and organized doesn't have to be a hassle or expensive, be creative and have fun with it and don't forget to call†Precision Door Seattle††for all of your garage needs! Cheers!

View Financing Options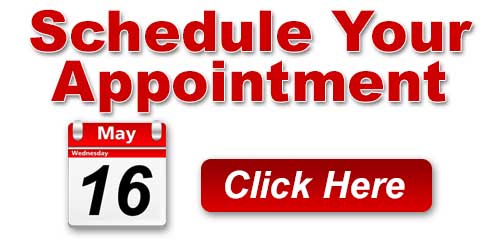 Precision's Average Rating





8721 Total Reviews
COVID-19 Update
Click Here To Learn How Precision Is Keeping Our Customers & Employees Safe.