10 Ways to Repurpose Your Old Garage Door

October 14, 2016
People love DIY home projects and the word "repurpose" comes up a lot when researching ideas. And repurposing is always a good thing, because it means getting to use something old to create something new, which saves you money and lets you get creative! So for all of those DIY lovers, did you know that you can repurpose your old garage door to make something both useful and beautiful for your home? Here is a list of 10 ways to give your old garage door a second life and a second purpose!
Art - Old wood garage doors are perfect for a new art piece in your home! Strip the paint from the wood panels and either pick a new color or leave it in its natural color, then hang it up on the wall as a fantastic rustic centerpiece.

Raised plant beds - If you separate the panels of your garage door, you can easily build a new home for your plants! Since garage doors need to withstand the outdoor elements anyways, the material is perfect for your outdoor garden. And since you don't have to change the panels at all once you've split them, this is an easy DIY project that anyone can handle.

Frames - Many garage doors have small windows along the top, which can be repurposed to show off your art or photographs in your home! Separate the top panel from the rest of the garage door, clean up the glass or add new coverings, and you've got a unique frame that your friends and family will all be jealous of.

Shelves - This is another easy DIY project. Your old garage door, whether it's wood or metal, can be broken down to create beautiful new shelves for your home. Just choose the size you want and you can paint them any color for the kind of shelves no one else has in their home!

Headboard - A unique way to frame your bed, your garage door can easily be repurposed to add some style to your bedroom. Strip the paint or add a new color coat, make sure to secure it to the wall properly, and you've got a fantastic rustic feeling to your room. Since a garage door is so big, you can either use a lot of the door for a giant California king mattress or cut it down to size for any smaller bed!

Display case - A fun way to repurpose your garage door is to create a new cabinet or display case. You might have to strip the paint and make sure to properly measure when cutting the panels but you'll end up with a beautiful new cabinet that no one else can buy. For an outdoor cabinet, if your garage door didn't come with glass panels, you can remove parts of the panel and replace it with chicken wire or netting of some kind.

Privacy/dressing screen - We've seen examples of old garage doors being turned into privacy or dressing screens and the results are amazing! A wood garage door is especially right for this project and will give your backyard or house a beautiful rustic feel! Just be careful that all the panels are secured properly and aren't easy to tip over, you don't want your beautiful DIY project to become a danger to yourself or your family.

Greenhouse - This is definitely a DIY project for the determined but you can absolutely use your garage door to make your own greenhouse. As we've mentioned, garage doors can withstand the elements so they are the perfect material for protecting your plants! A garage door with glass panels is especially perfect so that the sunlight gets in but you can also add new glass to the old panels of your door.

Bench - Using either wood or metal, you can turn your garage door into a beautiful outdoor bench! Garage doors are made to withstand the elements for years so a bench made of garage panels is perfect for the outdoors! Use a middle section or two for the top, cut the other panels into leg supports, add cushions, and voilà!

Table - This DIY project might require more skills than the others but by doing your research and following the instructions of others who have attempted this, we know it can be done and the results are beautiful. You can turn your wood garage door into a brand new dining room table that looks like an antique and it will be the first and only one of its kind!

We hope that you have been inspired to recycle and reuse your garage door to turn it into something beautiful. A garage door is a unique thing because it is so large and weather-proofed, providing lots of material that can withstand the harsh elements and look good at the same time! And once you've used your old garage door for your unique DIY project, make sure to call us at Precision Door and let us get started on our favorite project - getting you a new garage door. Call us today!

View Financing Options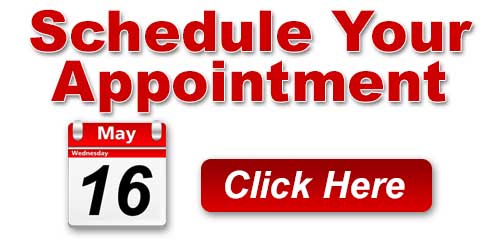 Precision's Average Rating





8721 Total Reviews
COVID-19 Update
Click Here To Learn How Precision Is Keeping Our Customers & Employees Safe.